We take this opportunity to compliment your team on the quality of the project and the efficient, co-operative manner in which it was carried out.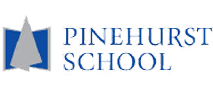 We were particularly impressed with the speed in which the science block was renovated, as well as the quality of the construction.

We found them very easy to work with, always helpful, friendly and obliging. Nothing was too much trouble.

I was personally impressed by the high standard of Health & Safety measures put in place throughout their time with us.